COMMERCIAL & INDUSTRIAL
STANDARD & CUSTOM LIGHTING LUMINAIRES Who is L.A. Lighting?
L.A. Lighting is more than just a manufacturer of lighting fixtures. We are a family-owned business, established in 1988 with one simple objective; provide our customers with what they want, how they want it, and when they want it.
Located in the heart of L.A. County, every luminaire we ship is designed, developed, and manufactured in our facility located in El Monte, CA. 
L.A. Lighting is one of the last truly "Made-In-America" lighting manufacturers who builds to order and has finished goods ready to ship same day.
"When you call L.A. Lighting, you are talking to the factory."
From simple questions to the most technical information, our Inside Sales professionals are ready, willing and more than able to bring you the same high level of quality in customer service as we do in our finished products. Open and easy communication is the hallmark of L.A. Lighting's 32 years filling the needs of our customers.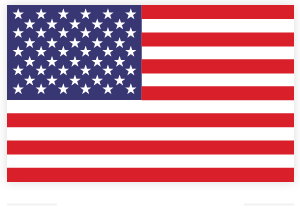 10141 Olney Street
El Monte, CA 91731
T: (626) 454-8300
F: (626) 454-8399
LALighting.com
LOS ANGELES LIGHTING MANUFACTURING MFG. CO.
Combined with the integration of high-quality components and superior customer service, we offer the ease and flexibility of customizing and modifying our standard products to meet your lighting requirements. Whether you require a small, mid-size, or large production run, we have the ability to meet your project lead times and delivery dates. 
Standard Products
We offer a large selection of standard LED products designed for the most common indoor lighting applications. These standard products are available in a combination of lumen packages, Kelvin temperatures, and (wireless) sensors and controls. 
Modified Products
Custom modifications may include a variety of lens options, tunable white, specific LED Drivers, and custom paint options. Modifying our luminaries to meet your specification requirements allows L.A. Lighting to custom build any fixture for any commercial or industrial application.
Custom Products
The L.A. Lighting team designs, develops, and manufactures new products with unique designs that help you meet your specific and often challenging job application requirements. Some typical applications that require custom product designs may include lighting fixture replacement or retrofit, national accounts and new construction.
Kelvin Flexibility
Selecting the right Kelvin temperature for the application could not be easier with L.A. Lighting. The majority of our LED Fixtures has the Kelvin range from 2700K to 6500K, which can easily be dictated in our ordering guide. We even have the ability to add Tunable White option for those who cannot make up their mind on what color will work best for them. 
What Makes L.A. Lighting your Manufacturer of Choice?
With all departments under one roof, this means our engineering team, purchasing department, production team, customer service team, marketing and sales departments are all readily available to add value on your projects and help meet key deadlines you may be facing.
Designed, manufactured, and shipped from our El Monte, California facility. L.A. Lighting products are sold exclusively through electrical wholesale and lighting distributors.
A large selection of in-stock finished goods available for immediate shipping

 
or Will-Call.